In the fast-paced world of real estate, continuous learning is key to staying competitive and providing exceptional service to clients. Whether you're a seasoned Realtor or just starting your career in the industry, education remains a powerful tool for success. At Treadstone Mortgage, we understand the importance of knowledge and are committed to providing a wide range of educational opportunities tailored to Realtors' needs.
Why Education Matters for Realtors:
Real estate is an ever-evolving field, with changing regulations, market trends, and client expectations. Here's why ongoing education is essential for Realtors.
Stay Informed: Real estate laws, financing options, and market conditions can change rapidly. Staying informed through education helps Realtors make informed decisions for their clients.
Enhance Professionalism: Continuing education allows Realtors to hone their skills and professionalism, earning the trust and confidence of clients and partners.
Adapt to Market Changes: Education equips Realtors with the tools to adapt to market fluctuations and provide valuable guidance to clients, even in challenging times.
Treadstone Mortgage –  Your Educational Partner:
As a Realtor based in Kalamazoo, Michigan, working in the real estate industry, you have a unique resource at your fingertips – Treadstone Mortgage. Here's how Treadstone can empower you through education:
Mortgage Financing Workshops: Treadstone Mortgage offers comprehensive workshops on mortgage financing. These sessions provide Realtors with insights into various mortgage products, loan processes, and updates on industry regulations. Understanding the intricacies of mortgage financing can help you guide your clients effectively.
Networking Opportunities: Education isn't just about what you learn; it's also about who you meet. Treadstone Mortgage organizes networking events and conferences where you can connect with fellow Realtors and industry experts.
Continuing Education Credits: Many of our educational programs offer Continuing Education (CE) credits, helping you meet licensing requirements while expanding your knowledge base.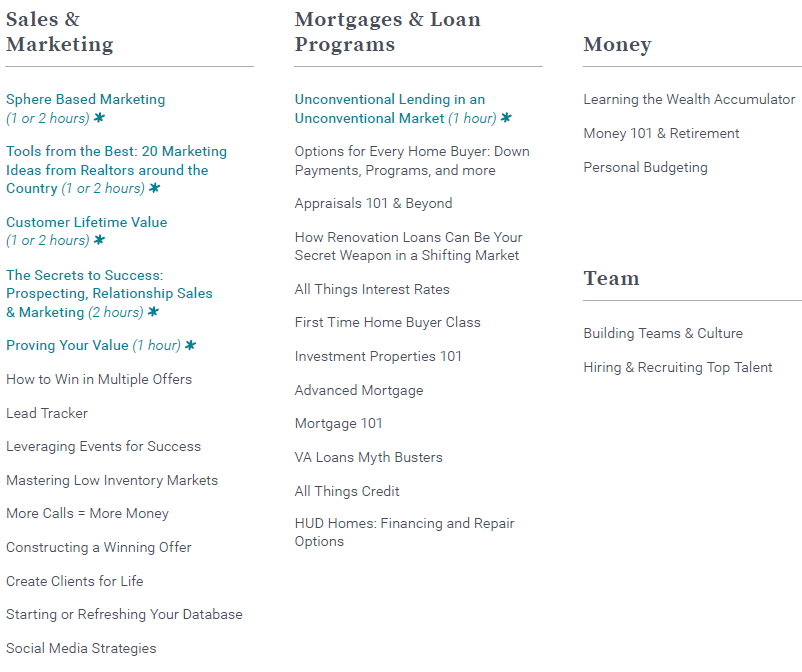 In the dynamic world of real estate, education is the key to success. As a Realtor working in Kalamazoo, Michigan,  you have a unique advantage. Treadstone Mortgage's commitment to providing top-notch educational opportunities ensures that you have the tools and knowledge needed to excel in your career and provide exceptional service to your clients. Stay informed, stay professional, and stay ahead of the competition with Treadstone Mortgage's educational resources. Your success is our priority!