Make no mistake, there's a lot involved in buying a home and getting a mortgage loan. In fact buying a home can be one of the most daunting processes you will ever go through. But wait, don't let all of that scare you away. We will help you through the entire process. There are four main steps involved in getting a loan. You'll see that we've made your part in them as easy as possible, and we do nearly all of the work! That's what we're here for; don't hesitate to call us anytime with questions: 269.360.7109
---
Step 1:
Pre-Approval
This is where we will work with you to determine how much you can borrow by reviewing the following with you:
Unique credit history
Employment history
Income and debts
Down payment funds you have to work with (if any)
Most importantly your goals
Based on your information, goals, and lending guidelines, we'll get you a good idea of what kind of terms and loan program you can expect to benefit most from and run you through some different scenarios. To start this process you will need to complete the Loan Application. You can do so here on our website or over the phone (269.360.7109). This is where the rubber meets the road . You supply information about your employment, your assets, your residence history, and so on. If we find a home loan program that works for you and your finances, we'll put together an approval letter. Now it's time to go shopping with confidence!  You can also find more information about preapproval here.
---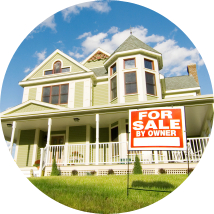 Step 2:
The House Hunt
It's best to work with a Realtor® when shopping for a home. A real estate agent has access to all of the homes currently listed for sale in your market. They will help you narrow down your search, negotiate the price and terms of the sale, and see everything through to closing. Typically you don't even have to pay them for their service because the seller will! I would be more than happy to provide you with a list of excellent real estate agents. Just give me a ring.
---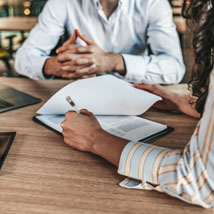 Step 3:
The Loan Process! We Make It Easy!
Once you've made an offer and it's been accepted, it's time to complete the loan application. The typical process takes about 30 days. The Timeline is as follows:
Loan Documents signed
Appraisal & title work ordered
Loan reviewed by underwriter
Conditions cleared
File is cleared to closing
---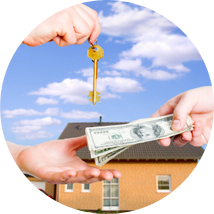 Step 4:
Your Loan Is Funded
Your real estate agent and the seller's will work together to designate a title company to handle the funding of your loan once it's approved. We'll coordinate with the title company to make sure all the papers are in order and you'll sign everything at the title company's office.
You applied online, found a home, provided documentation and now you're moving in! Treadstone is in the business of mortgage loans — so we do most of the work. Doesn't that make sense? If not call me, I WILL help you through out the entire process.