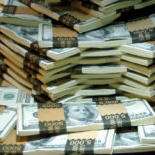 The amount you have available for a down payment will affect what types of loans for which you can qualify. Down payments typically range from 0 to 20 percent of the sales price for the property.  Of course the more money you put down typically the lower your payment will be so it never hurts to have as much money saved up as possible when entering into a real estate sales contract. However, you may qualify to buy a home with a low or no down payment option.  Often times finding the right loan program is all about down payment.
No Down Payment Options:
USDA Rural Development New Construction Loan
*Down payment and terms shown are for informational purposes only and are not intended as an advertisement or commitment to lend. Not all borrowers will qualify.
WARNING: We document everything these days.  Take extra care to document the sources for any monies to be used for the down payment or closing costs.
[/col][/row]