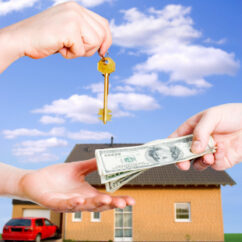 The Federal Housing Administration (FHA) insures the loans for this program making it possible for buyers who may have limited cash availability, low to moderate income, and lower credit scores to purchase a home.
Take a look at the many great benefits of using the FHA Loan programs:
Easier borrower qualification
Low minimum down payment requirement- just 3.5%!
Gifts and government down payment assistance are acceptable sources for the down payment
Great rates that are comparable to conventional loan rates
Lower mortgage insurance premiums, and under certain conditions, automatic cancellation of the premium
Limited closing cost fees (e.g., the origination fee cannot exceed 1% of the mortgage loan)
Loans can be assumable to qualified buyers
State down payment assistance programs, like MSHDA , are allowed
Renovations and repairs can be included when financing with the FHA 203k Renovation Loan
Contact me today to see if this is the right loan program for you!