Getting a mortgage is a complicated process, but we have a team of people to help navigate the waters.  Meet Jeremy Drobeck's Team!   Team Line: 269.360.7109
Pre-Approval Specialists are your first point of contact for the pre-approval process, and licensed experts on our loan programs. They gather information and documentation to begin the pre-approval process before meeting with Jeremy.
---
---
Kris Rogers – Pre-Approval Specialist
269.360.7087      KrisR@treadstonemortgage.com
I have been in the mortgage industry for 8 years. I have been a licensed Loan Officer, a Loan Processor, and a Loan Officer Assistant. and I have found that I enjoy being a Loan Officer Assistant most.  I love to travel! I have been to 12 different countries and 46 states, with most of the states visited by motorcycle. I also like to hang out at the lake, read, play cards and spend time with family.
---
KARI MARCIAL -Team Lead
269.218.0436     KariM@treadstonemortgage.com
Kari Marcial has been working in the mortgage industry since 2005 and has been working as a processor with Jeremy Drobeck's team since 2012. Kari enjoys working on Jeremy's team because she has the opportunity to help people with many different scenarios from purchasing their first home to remodeling their current home, into their dream home.  Kari says "the Drobeck team is a very fun and knowledgeable team that is not only enjoyable to work with, but also hard-working for our customers."
---
After the loan application is signed, the Contract-to-Close Specialists work directly with you, all involved parties, and underwriting to ensure all appropriate documentation has been gathered and meets federal guidelines to obtain your final loan approval for closing.
---
Katie Holzgen -Contract-To-Close Specialist
616.268.2915     KatieW@treadstonemortgage.com
---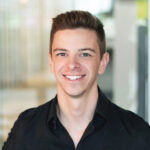 Jackson Prichard -Contract-To-Close Specialist
616.207.0102   JacksonP@treadstonemortgage.com
---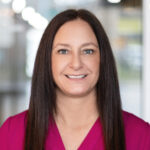 Amy Drobeck -Executive Assistant for Jeremy Drobeck
269.360.7109     AmyD@treadstonemortgage.com
---